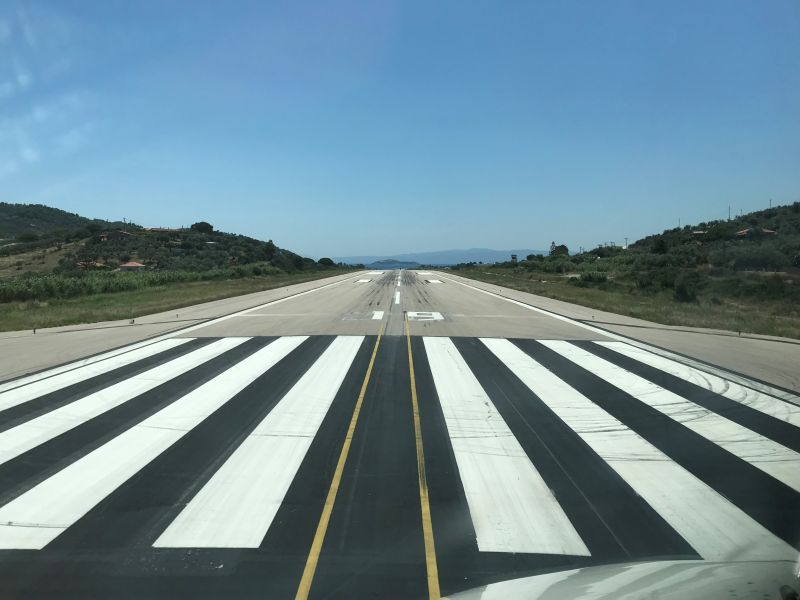 VeeOne and STORADIO Announce Partnership for Integrated Planning and Operations Support
VeeOne and STORADIO.AERO are proud to announce an exciting agreement to provide consolidated Crew Planning and Operations Control support. This ground-breaking partnership will allow us to jointly offer a unique service that will help airlines to scale their operations in a flexible manner, with the help of trusted partners, each of whom are experts in their own respective domain.
VeeOne, with deep expertise in Crew Planning optimization, and STORADIO, pioneers in voice radio communication services and airline operations support, will collaborate to provide a comprehensive offering for small to medium airlines, with their end-to-end planning and operational needs.
Martin Hoffman, CEO of VeeOne, said "𝙒𝙚 𝙖𝙧𝙚 𝙝𝙖𝙥𝙥𝙮 𝙩𝙤 𝙗𝙧𝙞𝙣𝙜 𝙖 𝙟𝙤𝙞𝙣𝙩 𝙤𝙛𝙛𝙚𝙧𝙞𝙣𝙜 𝙬𝙞𝙩𝙝 𝙎𝙏𝙊𝙍𝘼𝘿𝙄𝙊 𝙩𝙤 𝙩𝙝𝙚 𝙢𝙖𝙧𝙠𝙚𝙩, 𝙗𝙖𝙨𝙚𝙙 𝙤𝙣 𝙤𝙪𝙧 𝙙𝙞𝙨𝙩𝙞𝙣𝙘𝙩𝙡𝙮 𝙙𝙞𝙛𝙛𝙚𝙧𝙚𝙣𝙩, 𝙗𝙪𝙩 𝙘𝙤𝙢𝙥𝙡𝙞𝙢𝙚𝙣𝙩𝙖𝙧𝙮 𝙖𝙩𝙩𝙧𝙞𝙗𝙪𝙩𝙚𝙨 𝙖𝙣𝙙 𝙚𝙭𝙥𝙚𝙧𝙞𝙚𝙣𝙘𝙚. 𝙊𝙪𝙧 𝙘𝙤𝙢𝙥𝙖𝙣𝙞𝙚𝙨 𝙖𝙧𝙚 𝙖 𝙜𝙧𝙚𝙖𝙩 𝙛𝙞𝙩 𝙛𝙤𝙧 𝙤𝙣𝙚 𝙖𝙣𝙤𝙩𝙝𝙚𝙧."
Both STORADIO and VeeOne believe that the scarcity of qualified staff and spiralling costs place added pressure on airlines to become more efficient, making remote airline operations-as-a-service more relevant than ever before. As strategic partners, this joint value proposition will give customers access to a one-stop combined OCC and crew planning service, incorporating cutting-edge technologies and solutions usually only accessible to large carriers. This is a game-changer.
John Bennet, CEO of STORADIO said "𝙑𝙚𝙚𝙊𝙣𝙚 𝙝𝙖𝙨 𝙖 𝙩𝙚𝙖𝙢 𝙩𝙝𝙖𝙩 𝙝𝙖𝙨 𝙢𝙖𝙣𝙮 𝙮𝙚𝙖𝙧𝙨 𝙤𝙛 𝙚𝙭𝙩𝙚𝙣𝙨𝙞𝙫𝙚 𝙘𝙧𝙚𝙬 𝙥𝙡𝙖𝙣𝙣𝙞𝙣𝙜 𝙚𝙭𝙥𝙚𝙧𝙞𝙚𝙣𝙘𝙚, 𝙖𝙣𝙙 𝙩𝙤𝙜𝙚𝙩𝙝𝙚𝙧 𝙬𝙞𝙩𝙝 𝙎𝙏𝙊𝙍𝘼𝘿𝙄𝙊 𝙗𝙤𝙩𝙝 𝙘𝙤𝙢𝙥𝙖𝙣𝙞𝙚𝙨 𝙖𝙧𝙚 𝙬𝙚𝙡𝙡 𝙠𝙣𝙤𝙬𝙣 𝙛𝙤𝙧 𝙩𝙝𝙚𝙞𝙧 𝙝𝙞𝙜𝙝 𝙦𝙪𝙖𝙡𝙞𝙩𝙮, 𝙥𝙧𝙤𝙛𝙚𝙨𝙨𝙞𝙤𝙣𝙖𝙡 𝙨𝙚𝙧𝙫𝙞𝙘𝙚. 𝙒𝙚 𝙨𝙩𝙧𝙤𝙣𝙜𝙡𝙮 𝙗𝙚𝙡𝙞𝙚𝙫𝙚 𝙩𝙝𝙖𝙩 𝙖𝙞𝙧𝙡𝙞𝙣𝙚𝙨 𝙬𝙞𝙡𝙡 𝙗𝙚𝙣𝙚𝙛𝙞𝙩 𝙛𝙧𝙤𝙢 𝙞𝙢𝙥𝙧𝙤𝙫𝙚𝙙 𝙨𝙚𝙧𝙫𝙞𝙘𝙚 𝙥𝙚𝙧𝙛𝙤𝙧𝙢𝙖𝙣𝙘𝙚, 𝙖𝙣𝙙 𝙖 𝙢𝙤𝙧𝙚 𝙨𝙪𝙨𝙩𝙖𝙞𝙣𝙖𝙗𝙡𝙚 𝙤𝙥𝙚𝙧𝙖𝙩𝙞𝙣𝙜 𝙢𝙤𝙙𝙚𝙡, 𝙖𝙨 𝙖 𝙧𝙚𝙨𝙪𝙡𝙩 𝙤𝙛 𝙩𝙝𝙞𝙨 𝙚𝙭𝙘𝙞𝙩𝙞𝙣𝙜 𝙣𝙚𝙬 𝙥𝙖𝙧𝙩𝙣𝙚𝙧𝙨𝙝𝙞𝙥 𝙖𝙥𝙥𝙧𝙤𝙖𝙘𝙝".
Watch this space for more details as we continue to develop our partnership.