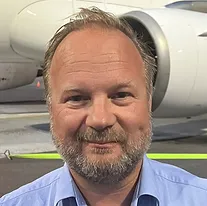 Martin Hoffman: CEO & Founder
Martin, based in Stockholm, has wide experience from various key positions within SAS Operations including COO SAS International, VP Operations Development, Head of Crew Planning and Head of Operational Planning Optimization.
He has a strong worldwide network within the airline community especially within the crew planning area.
Martin holds a Bachelor of Science degree in Mechanical Engineering from The Royal Institute of Technology Sweden and an MBA in International Aviation from Concordia University.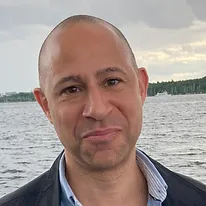 Johan Holmgren: COO & Founder
Johan, based in Stockholm, has 19 years in aviation.
4 years at Boeing/Jeppesen, Dir. Crew Business Consulting, Jeppesen
Crew Practice Leader (Boeing Business Consulting).
13 years at SAS, Vice President Crew Planning, Dir. Planning SAS Norway,  Dir. Planning Intercont Operations
3 years as Director Crew Planning at SJ – Swedish Railways.
Johan is a enthusiastic "Aviation geek".
Björn Olofsson: People and Culture & Co-Founder
Björn, based in Stockholm, has been an airline pilot for more than 33 years. He has wide experience from regional, medium and longhaul operations. 
2016 – 2021, his role has been in Flight Operations Management appointed as Chief Pilot.
Earlier in his career he was board member of the Swedish Airline Pilot Association for eight years. 
Björn has experience from challenging union negotiations and complex crew planning issues. Moreover, he has been an end user of Jeppesen products for many years. In addition, he is military educated in The Swedish Royal Air Force Officers Academy.
Roger, based in Stockholm, has been more than 15 years in aviation.
Previously he was regional sales director EMEA Boeing/Jeppesen in the area airline solutions with focus on crew planning systems.
Roger was also head of major accounts.
He has extensive background within IT and business development at major companies as well as smaller and fast growing ones.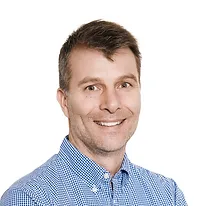 Anders, based in stockholm, Authorized Accountant and Swedish Master of Laws Degree, brings with him many years of experience as a financial expert from e.g. Attana and Infotrek. Accounting, control, tax- business- and legal advisor are some of the vital skills for any business to perform well.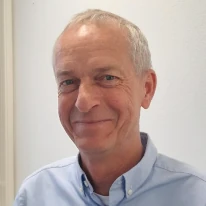 Anders, based in Stockholm, has 24 years of experience from SAS. During this time he developed the Jeppesen system from a user perspective, and fulfilled a number of positions implementing applied optimization, including Network Scheduling and fleet planning, IT, Fleet scheduling and Ops-control. Latterly Anders has also worked at SJ AB, procuring and implementing their new production planning system.